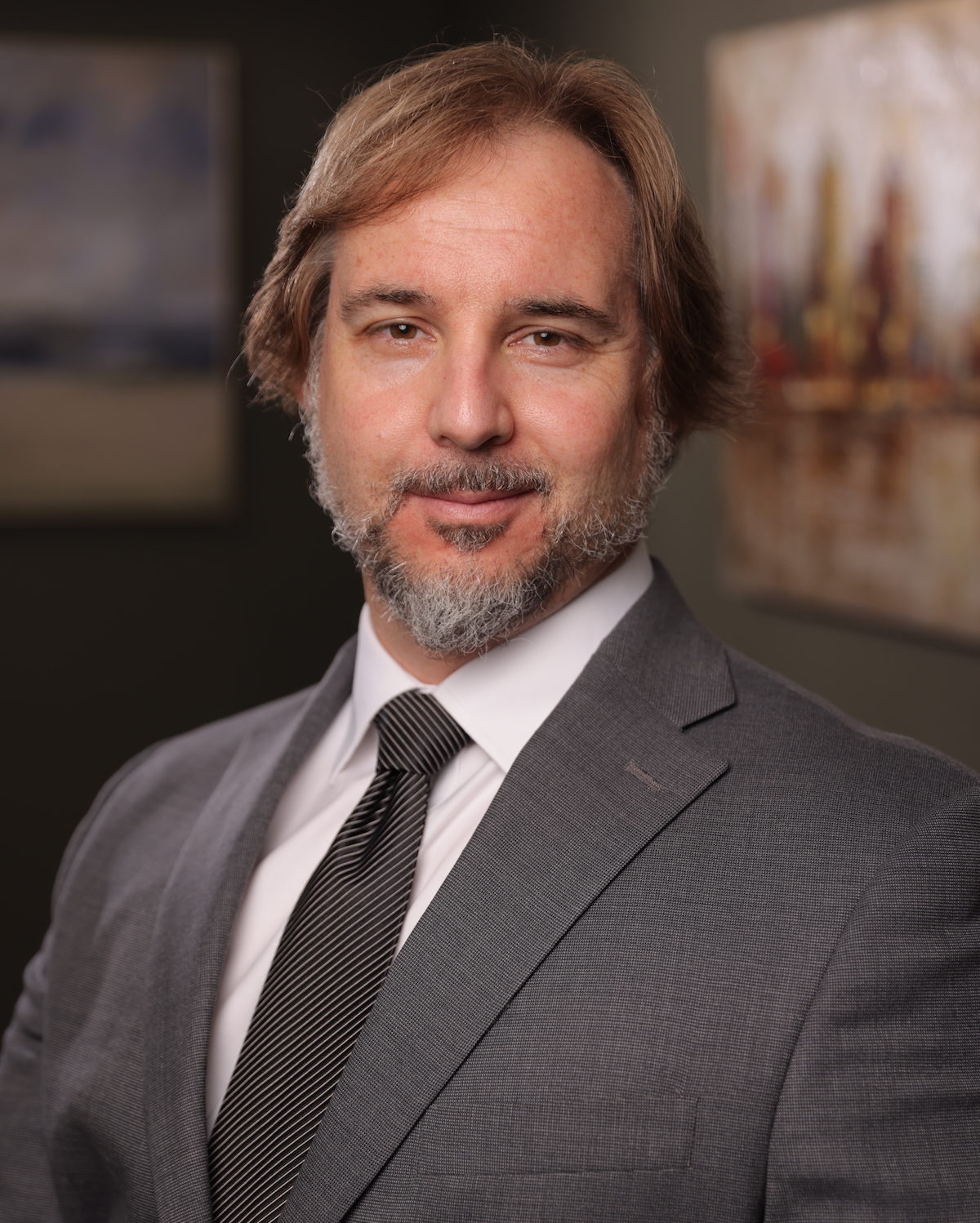 estate planning attorney in Topeka, KS
Wayne French, Esq.
At Mack & Associates, LLC you're not just hiring an attorney, you're hiring a team. Many circumstances fall into multiple categories of the law. We can provide crossover legal advice if necessary because of our attorneys' range of experience in several practice areas. Our top-notch support staff keep our clients informed and on track. We operate efficiently to provide optimal service for you.
Areas of Focus
Estate Planning
Last Will and Testament
Living Trusts
Probate
Adoption
Guardianship
Conservatorship
Family Law
DCF and Child in Need of Care matters
About Wayne French
Wayne French is a 2006 graduate of Washburn School of Law. Throughout Wayne's varied career, he has spent time on the farm, in natural gas construction, in high-tech manufacturing and also serving his nation and the State of Kansas in the Air National Guard. Wayne practiced law at his own firm for 12 years and also practiced law at a large midwestern, multi-state firm. Wayne now brings his experience, tenacity and passion for client advocacy to Mack & Associates, LLC.
Wayne primarily practices in Shawnee, Douglas, Johnson and Sedgwick Counties but has assisted clients all over Kansas. Whether your case is in Northeast Kansas or another part of the state, Wayne can advise you regarding the legal circumstances and options and help you protect your best interests.
Wayne's primary areas of practice are estate planning and family law.
If you have estate planning questions, contact Wayne with your specific questions or concerns. Regardless of your circumstances, Wayne can assist with planning to ensure that your personal possessions, real estate and financial accounts are distributed according to your wishes.
Wayne urges you to not let the term "estate planning" mislead you with thoughts of needing a million dollar "estate" to benefit from his services. You can contact Wayne to discuss the more typical circumstances whether you are a single individual, a newly married couple or at some other stage in life. Wayne has many consultations where the first thing he hears is, "I/we don't even know where to start." Whether you are looking for a skilled attorney to discuss your multi-million dollar estate or you are not even sure what questions to ask, Wayne can guide you through the process.
If you have a family law concern, the sooner that you contact Wayne the sooner you start protecting yourself. Wayne has seen many situations start out amicably with the intention to cooperate and eliminate legal fees. If the amicable relationship breaks down, you may have already made agreements that affect your legal rights.
Another example of not protecting your own interests is when an individual meets with the other party and their attorney and receives slanted or partial information. And perhaps the most common situation of not protecting your rights is where an individual agrees to terms with the other party, which is often simply a temporary agreement at the outset of a divorce or custody matter, and that agreement harms them or their family later in the case. The bottom line is that no matter what type of case or decision you are facing, it is in your best interest to consult with an attorney as soon as possible.
If you have questions about providing for your children in the worst-case scenario where you are no longer here to care for them or even assisting adult or minor children with disabilities, Wayne can help. If you have questions about adoptions or providing for your children in the worst-case scenario where you are no longer here to care for them or even assisting adult or minor children with disabilities, Wayne can help and will discuss the details of adoptions, guardianships and conservatorships with you.
After a consultation with Wayne in person or over the phone, you will have a better understanding of the legal process and your own legal options, whether your questions pertain to estate planning or family law. You will also understand what you should and should not do when communicating with your ex-spouse, soon-to-be-ex-spouse, family member, creditor or other individual.
After reviewing the legal options, Wayne will give you a game plan on the next steps in your case. Many individuals prefer to have a preliminary consultation so that they are not only more informed when, or if the time comes to either file a case or to respond to a summons, but also to have a checklist of to-do's and not-to-do's during their time of uncertainty.
Education & Credentials
Juris Doctor, Washburn University
MBA Program, University of Central Oklahoma
BS Industrial Technology, SW Oklahoma State University
Office Locations
Select a location to learn more.
There are no reviews found.
There are no reviews found.