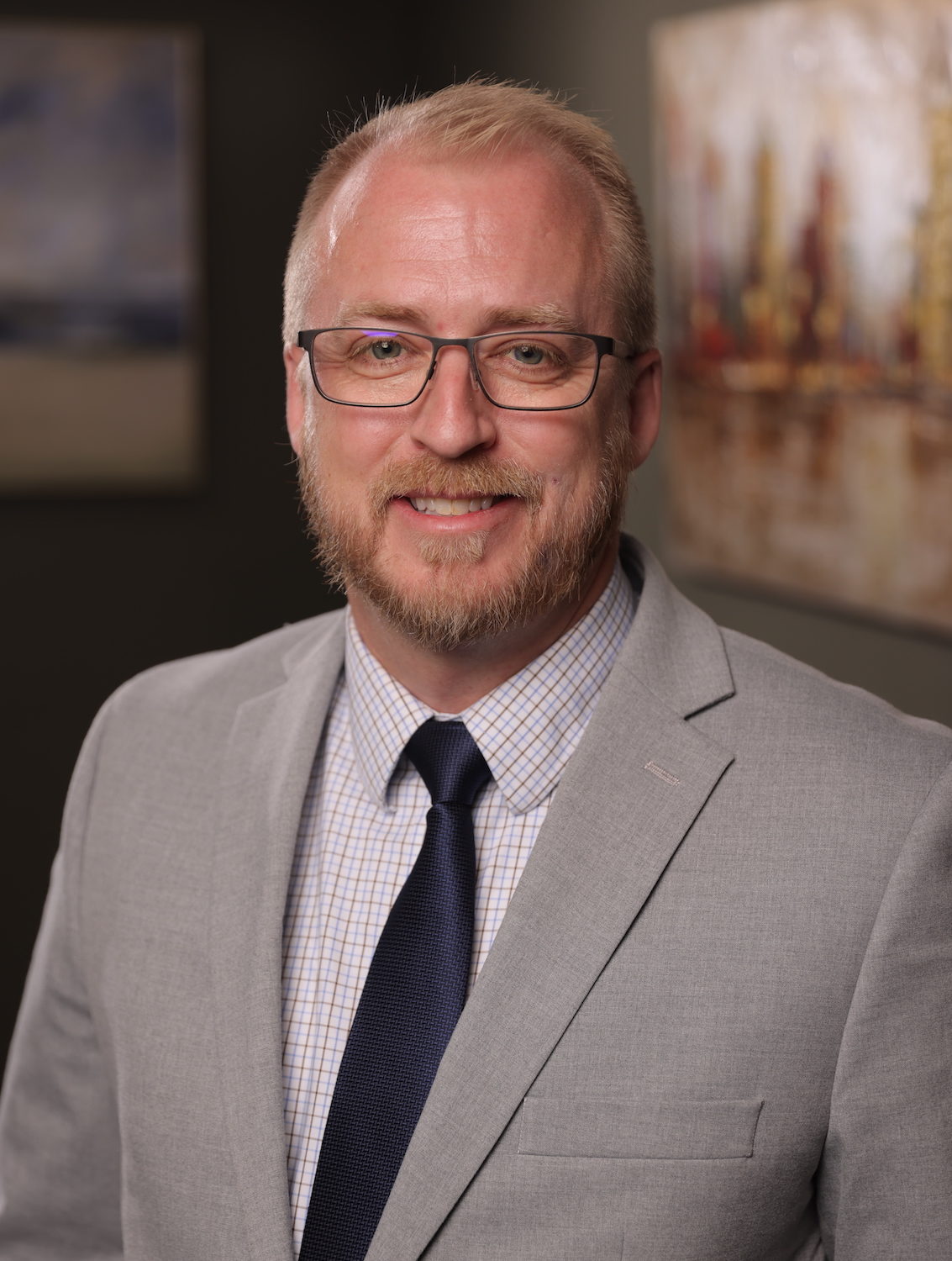 bankruptcy attorney in Topeka KS
Adam M. Mack, Esq.
At Mack & Associates, LLC you're not just hiring an attorney, you're hiring a team. Many circumstances fall into multiple categories of the law. We can provide crossover legal advice, if necessary, because of our attorneys' range of experience in several practice areas. Our top-notch support staff keep our clients informed and on track. We operate efficiently to provide optimal service for you.
Contact My Office
Areas of Focus
Bankruptcy
Chapter 7
Chapter 13
Garnishment
Foreclosure
Repossession
Personal Injury
Car Accidents
About Adam Mack
Adam Mack was born in Grand Rapids, Michigan and raised in the Great Falls, Montana area. In his youth he developed a love for the outdoors that still persists to this day. He enjoys adventure and likes to try new hobbies when he can find the time. The most important part of his life is his family; he loves spending time with his children. He is actively involved in his church and serves there on a weekly basis. Before starting a family, Adam also served a two‐year mission for his church in Houston, Texas.
From his youth Adam was drawn to the law and naturally took on the role of an advocate in many different situations throughout his life. Adam's passion for advocacy led him to earn a B.A. in Social Work from Brigham Young University ‐ Idaho. During Adam's experience studying and practicing as a social worker, Adam's passion for advocacy led to him receiving his J.D. from Washburn University School of Law here in Topeka, KS. Adam's practice areas consist of bankruptcy and personal injury law. He also has experience representing clients in estate planning, probate, guardianship, conservatorship, and family law matters.
The broad and varied legal areas in which Adam has practiced has given him a unique scope of legal knowledge. Likewise, as the focus of his practice has become more specific over the years, Adam has deepened his understanding of those practice areas he has focused on. The combination of the wide range of experience and the increasingly narrowed focus of Adam's practice allows him to navigate the web of intersecting legal doctrines that become intertwined in the more specific areas of practice, such as understanding the often‐complicated interplay between divorce and bankruptcy.
The depth and breadth of Adam's practice and experience allows him to provide detailed guidance in complex practice areas such as bankruptcy and insolvency law while still being able to provide his clients with a working understanding of how their legal decisions will impact other areas of their lives. Adam truly enjoys all aspects of owning and working in a law practice, and finds his work professionally and personally exciting and fulfilling. Adam deeply enjoys the opportunity to advocate for his clients.
Education & Credentials
J.D. – Washburn University School of Law – Topeka, KS
B.A. in Social Work – Brigham Young University – Ohio
Awards & Recognitions
Global Law Experts Selection – Global Law Experts – 2018
Best Personal Injury Lawyer – Best of Topeka – 2018
Best Law Firm – Best of Topeka – 2018
 Finalist in Bankruptcy – Best of Topeka – 2018
Associations
WealthCounsel – Member – 2017 – Present
Topeka Area Bankruptcy Council – Secretary – 2014 – Present
J. Reuben Clark Law Society (Kansas City Chapter) – Member – 2007 – Present
Office Locations
Select a location to learn more.
Great lawyer

He did a great job explaining everything about the bankruptcy making sure that that was the best option.He also made the whole situation so much easier to handle. I am very thankful I choose adam

Helpful, and curtious

Super helpful and easy to talk to. Took the time to listen and answer every question that I had. I would recommend them to anyone needing help.

Adam Mack

I was able to get an appointment right away. Adam explained everything clearly to me and gave advice about some questions I had. The first meeting went well, I was comfortable with him and afterwards he spoke to me about what's next and questions I might have. Also love the website I can go with to message him or look at my case.

Bankruptcy Consultation

I inquired about possibly filing for Bankruptcy. After speaking with the attorney we concluded it wasn't the best option for me. I felt truly helped and I wasn't taken advantage of.

Definitely would recommend !

Looking for an attorney was scary because it was my first ever having to deal with a bankruptcy. As soon as I called the office, I knew right off the bat Adam would be the perfect attorney. It was such a fast process and he explained everything in detail making sure I understood. Abigail was also a huge help with my case. Definitely would recommend !!

Excellent lawyer

Mr. Adam Mack is a great lawyer. He communicated very well with me the bankruptcy process and everything I needed to do to complete that process.I highly recommend him to anyone seeking to file bankruptcy.

Made a tough time much easier!

Adam and Abigale we very helpful and kind! They made the process very easy and were very understanding of my specific needs and wants.

#1, Hands Down!

Adam and his team were great to work with! They turned a very stressful situation into a much more relaxed situation. He went through every single detail with us and put our worries to rest. My husband and I are very thankful we were able to find such a great team to help us through this rough patch. Highly recommend!!

Highly recommend

Did a great job with my Bankruptcy case! It was a quick painless procedure!

Turning over a new leaf!

Adam helped us with our bankruptcy. He was very knowledgeable. We really didn't have to question much because Adam and Abagail made sure to explain everything thoroughly to us. We really appreciate the help of Mack & Associates. We feel great about our decision. If we hear of any family or friends needing help, we will be sure to refer them to Mack & Associates.

Great service

Adam and his staff were great anytime I had a question they were quick to answer it. They were professional courteous and thoughtful and always get you the best advice and made everything make sense. I would recommend this group to anybody

Top notch bankruptcy lawyer

Mack & Associates did a great job working with me. Took about 10 months for me to finally file, (my fault), and at no point did he try to rush me. Very professional and worked to do what was best for me. Although I don't necessarily recommend bankruptcy, if you find yourself in that position, they are a good place to go. Never feel made to feel inadequate, they generally care.

Finally a lawyer who has integrity and actually cares about his clients

I have had very poor experiences with lawyers in the past but Adam was fantastic to work with. He actually cared about what was best for me and my family. I can't thank him enough. He is very professional and honest. If you go with another attorney you are doing yourself an injustice.

Excellent!

Adam was a wonderful person to work with. He and his office were quick, efficient, and helpful, and his firm remains helpful even after the bankruptcy was set up. I highly recommend him to anyone who is worried, hesitant, or scared in the face of their debts.

Fantastic

I was really nervous when I reached out to Adam because I was afraid that along with my own personal feelings, a lawyer would make me feel like a failure as well but Adam did the opposite. Adam is kind, listens, looks into every option, and made me feel better. Not to mention his office staff was quick and efficient about answer questions when asked. Adam was recommended to me and I would definitely recommend him to others!

Bankruptcy

To make things short I'm a 24 year old man that got himself in some debt that no matter what I did I couldn't get ahead. So I decided to file a chapter 13 bankruptcy and (Adam Mack) was the only one that took the time and effort to take my case when everyone else wouldn't. He sat down with me and went over everything very thoroughly and answered all my questions and after I left his office he was still there when I had a question. (Mack & Associates) are nothing more than professionals and always put there clients first. I highly recommend them for anyone needing help. Thank you again Adam for everything you have given me my life back

Great Lawyer!

Great, great lawyer. Couldn't be happier. No surprise fees. He kept me informed as to how my case was doing until the very end. I cannot tell you how easy Adam made the legal process seem. I have full confidence that I could not find a better lawyer anywhere, especially for the price. Thank you, Adam, for all your hard work.

Highly recommended

I've been to a lot of lawyers but never one like this, Adam was great. Very personable, knowledgeable, affordable and understanding. I will be referring anyone and everyone to this man. I never thought when facing a legal problem that it could turn out to be such a wonderful experience. Very grateful to have found him. I would most definitely, highly recommend this attorney.

Highly Recommend

Bankruptcy is confusing. I had enough on my plate. It was nice to have Mr. Mack guide us through this process.

Hired 2 years ago to assist me with my Chapter 13

Fantastic attorney. Really helped me out during a really stressful period in my life. Always professional and helpful with all of my questions.

Attorney for the people

I had the opportunity to consult with Adam Mack regarding my unique financial situation. Adam spent an hour and a half with me not asking for compensation. After researching my current needs it was determined that Bankruptcy was not appropriate. Adam coached me on the legal steps forthcoming and what I needed to do. He did no try to keep me as a "client" to fill his own pocket. He is honest and trustworthy and cares about the people he represents. I say this with an open heart and no reservations, look no further Adam Mack is your man.

A wonderful experience!

Adam Mack did an excellent job with our case. We had trouble with a landlord and he not only explained our rights in an easy to understand manner, but he was very prompt in contacting the landlord on our behalf. He was organized and did everything very quickly and thoroughly. We were very pleased of how professional and understanding he was. I would recommend him and his associates to anyone! Very good work!

Appreciation

Mack and Associates was not our initial attorney regarding our ongoing case. Our original attorney had merged into Mack and Associates and left. Thus, leaving Mack and Associates with a case that wasn't theirs initially theirs. We appreciate all the additional work they put in without being asked. They asked us to continue to represent us as our attorney was leaving the practice. Everything is concluding and they continue to give us professional help and advice without hesitation and superior service. Thanks for all that you have Dont for the Hurrelbrink's. We can not thank you guys enough for your hospitality.

Very helpful!

I've hired Mack as aneeded attorney and he has gone above and beyond with my bankruptcy case. His staff is very professional and helpful. They don't make you feel bad for messing up and needing help and I appreciate that. Definitely a great law firm!
Frederick P., Personal injury Attorney

I endorse this lawyer. Adam is the up and coming young lawyer that I respect enough to refer him individuals that need help from a good divorce lawyer.

Robert B., Car accident Attorney

In my experience with Adam, he's demonstrated excellent legal knowledge and professionalism. I highly recommend Mr. Mack.

Christopher G., Personal injury Attorney

I endorse this lawyer. I have known Adam for approximately 5 years and have worked with him in professional settings. I know him to have the highest ethical standards and he is very competent in his practice of law.

James B., Personal Injury Attorney

Adam has helped several of my clients in who were in difficult circumstances. I have been impressed with his ability to work through complicated financial issues facing my clients.

Jared M., Landlord or tenant Attorney

I endorse this lawyer. Adam is a capable and competent attorney. He is an excellent advocate for his clients.

Brent J., Contracts and Agreements Attorney

Adam is a great attorney and a wonderful person. I refer my bankruptcy cases to him because I know he will handle them professionally.