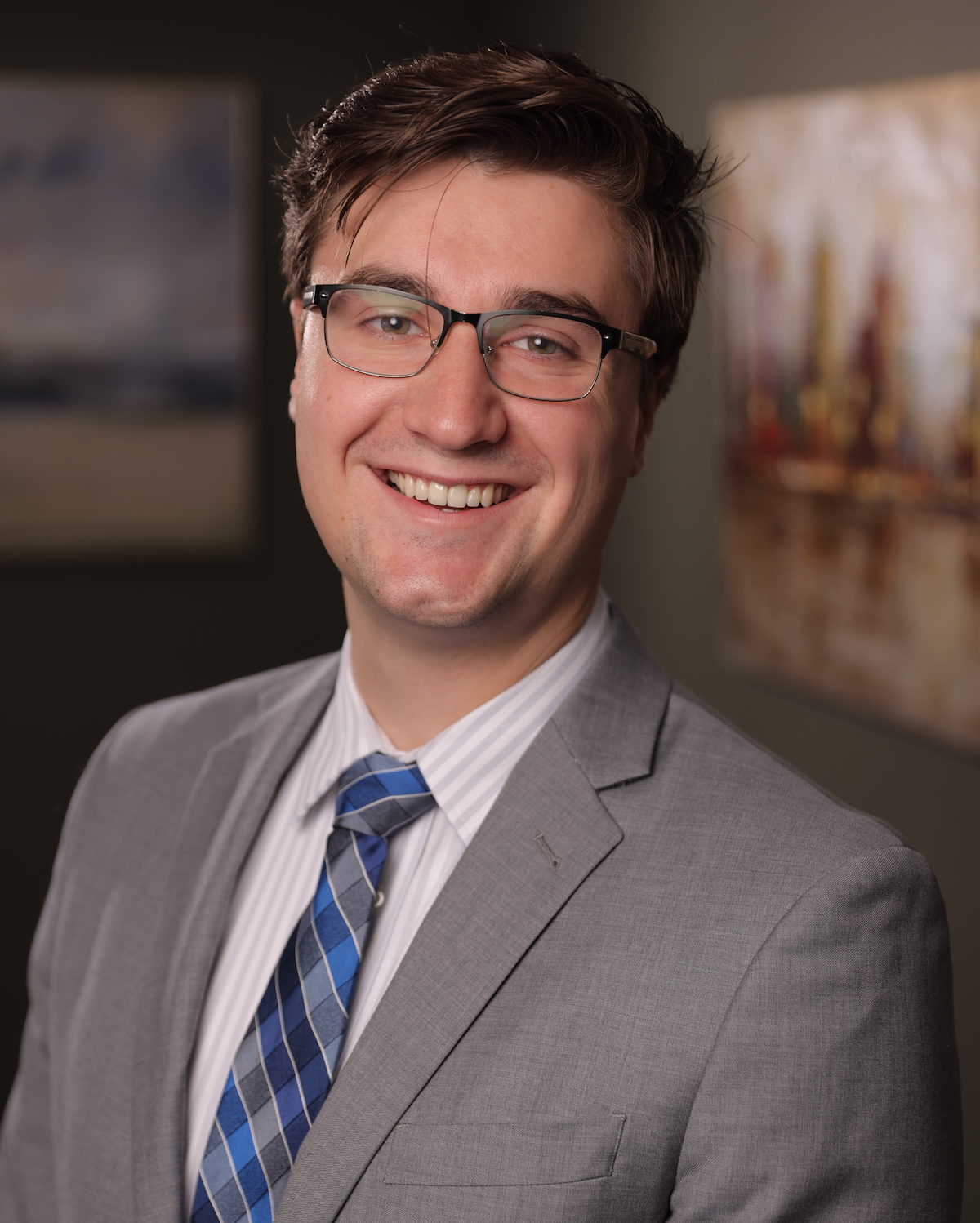 family law attorney near me
Bradford DeYoung, Esq.
At Mack & Associates, LLC you're not just hiring an attorney, you're hiring a team. Many circumstances fall into multiple categories of the law. We can provide crossover legal advice if necessary because of our attorneys' range of experience in several practice areas. Our top-notch support staff keep our clients informed and on track. We operate efficiently to provide optimal service for you.
Contact My Office
Areas of Focus
Family Law
Divorce
Annulment
Separation
Child Custody
Child Support
Maintenance
About Bradford DeYoung
Bradford DeYoung was born in Lenexa, Kansas and raised in Hillsdale, Kansas, a small unincorporated town an hour south of Kansas City. Growing up in farm country, he and his friends spent far too much time playing in the creeks and woods around his home and still remembers hunting for crawdads in the muddy waters. Having spent his childhood outdoors, Bradford grew to have a great appreciation for our environment. This appreciation for our environment would blossom under the tutelage of professors at Washburn University School of Law.
Bradford's law school curriculum would focus heavily on oil, gas, water, and environmental issues. Each one of these areas of law would test his understanding of the law, and how it often seemed to differ from "common sense." A lesson he is greatly appreciative of now practicing in the areas of Family Law and Bankruptcy. Bradford would also participate on the Law School's Trial team, where he would hone his ability to speak publicly and persuasively before a Court.
Before joining Mack & Associates, LLC, Bradford worked in the legal department of an international bank. While working in the banking industry, he grew to appreciate the deep dives into statutes and regulations that were often necessary to ensure that he remained compliant and up to date with the law. He also grew to appreciate how technology could be utilized by lawyers, and seeks to keep up to date with technology so he can best serve his clients.
Through his practice, Bradford seeks to ensure that his clients have someone who is knowledgeable in the law, but also compassionate to the realities of life. He works to provide an environment where clients are able to keep updated on their case without feeling like they have to struggle to be heard.
Office Locations
Select a location to learn more.
There are no reviews found.
There are no reviews found.